Make Your Own Collage Zine with Twin Cities Collage Collective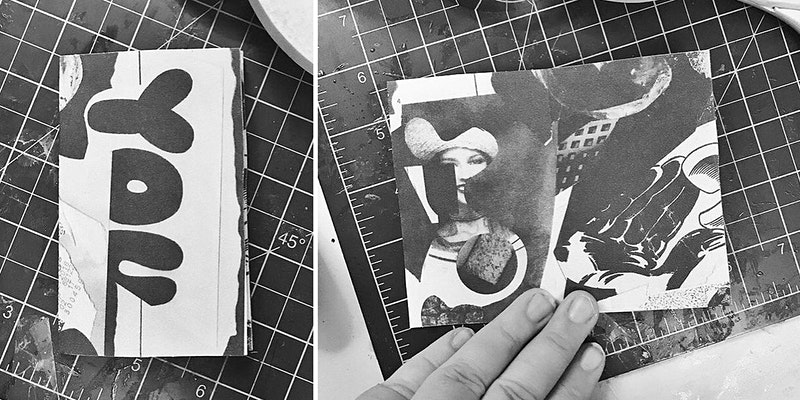 Join Twin Cities Collage Collective for an introduction to zine-making using elements of collage! Participants will join collagist & zinemaker allison anne and other members of Twin Cities Collage Collective in making their own eight-page zine out of a single sheet of paper.

Learn the basics of zine construction and explore the world of collage! Two types of one-sheet zines will be covered in this class. Register here.

Zine-making materials including collage material, paper, scissors, staplers and glue will be provided by Twin Cities Collage Collective. Students are encouraged to bring their own pens, pencils or markers if they wish to add drawn or written elements to their zine, as well as additional collage material, such as magazines, ephemera, photographs, ticket stubs or other items they might like to use.


Friday, July 30, 2021
at WALRUS (4400 North Lyndale Avenue, Minneapolis, MN 55412)

Class fee: $10-$25 per student (sliding scale)

Register on Eventbrite



WALRUS COVID-19 Policy:
* Masks are required for unvaccinated guests while visiting WALRUS.
* Gallery capacity is limited.
* Practice social distancing by maintaining at least 6 feet of distance from other guests.
* Hand sanitizer and masks available.
* Please stay home if you feel unwell or are experiencing symptoms associated with COVID-19.