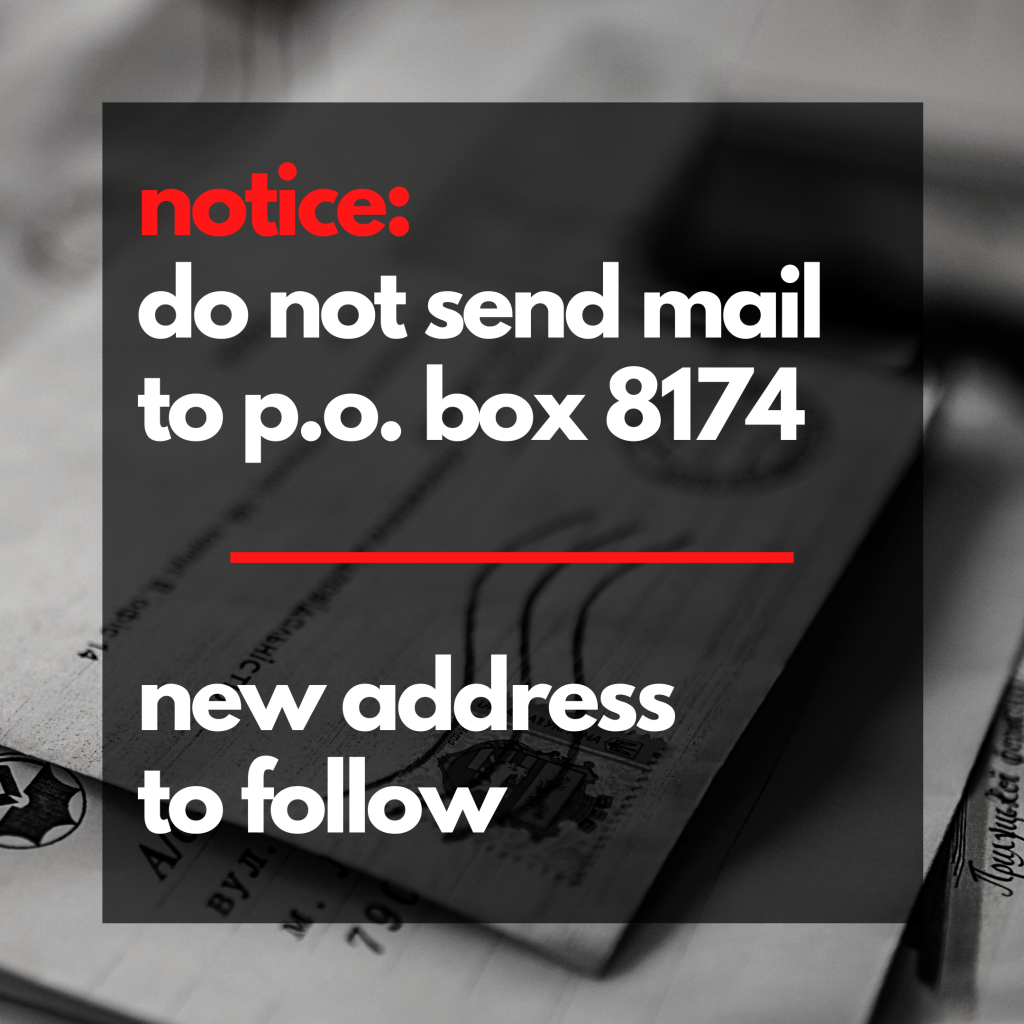 Hi collage community — a quick update on the World Collage Day 2020 project. Lake Street Station, where Allison's post office box was, was destroyed by fire last week during the uprising in Minneapolis. We stand in solidarity with those calling for justice for George Floyd and Black lives everywhere. The loss of the Lake Street and Minnehaha Station post offices present challenges for the community, as post offices provide important and necessary services for so many — but the USPS has been extremely proactive about this situation and has done their absolute best to protect the mail and restore service to 55406 and 55408 as quickly as possible. (Thank you, USPS!)
What does this mean?
• Effective immediately, do NOT send mail to P.O. Box 8174, Minneapolis, MN 55408 USA.
• Some submissions were lost in the fire. We have an idea of what was there, as Allison has records through the USPS's Informed Delivery service. Allison will be posting information about what we know to be lost in the near future.
• If you sent a submission to us just before the 31st, it is possible that it may be returned to you. Allison was able to put a forwarding request on their p.o. box address, but there was a gap of a few days before it was processed. Please hang on to any returned submissions.
• We are again adjusting the deadline for this project due to extenuating circumstances. Please stay tuned for a new mailing address. We will accept submissions through at least the end of June.
If you have questions, please feel free to DM us on Instagram, email us at twincitiescollagecollective@gmail.com, or message @allisonannedesigncreate.