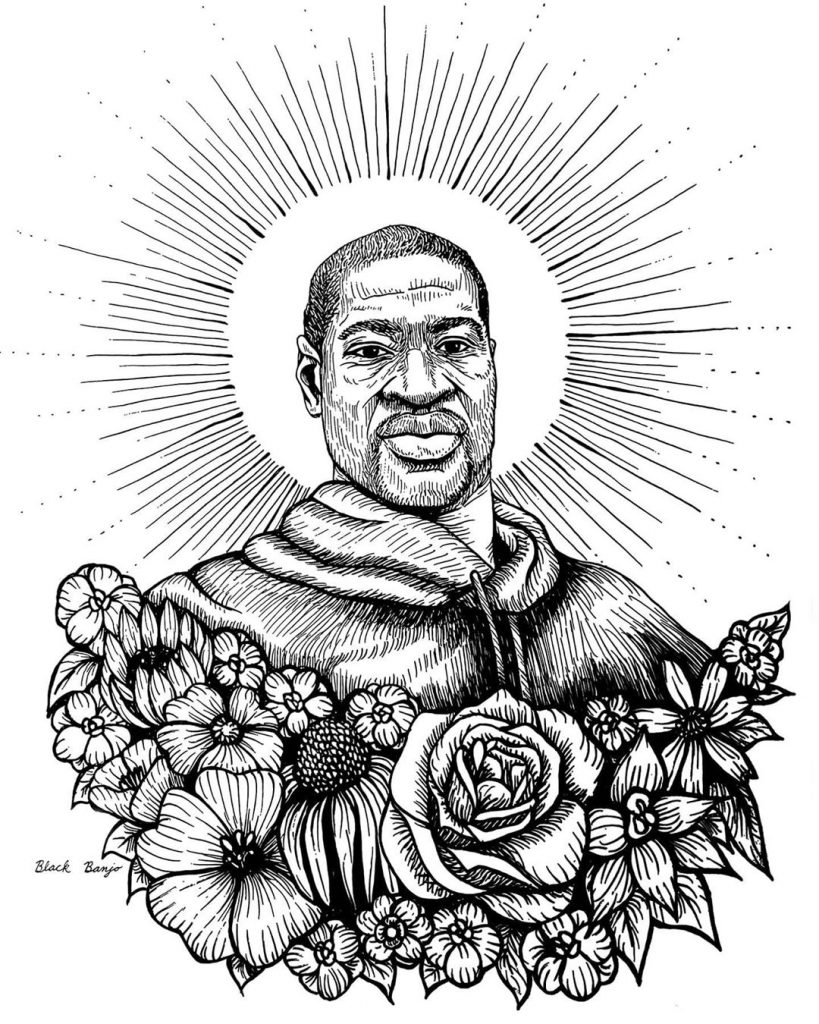 Twin Cities Collage Collective affirms our commitment to racial justice in the wake of the murder of George Floyd in Minneapolis, the community where many of our members make our homes.
Minneapolis has a deeply ingrained system of inequity and a long history of police violence that disproportionately affects BIPOC. Community members are in the streets demanding this system change. It must change, and each of us can take action. We encourage you to learn more about the history of policing in Minneapolis and what divestment and reform can look like by visiting www.mpd150.com.

We remember George Floyd and commit to working with our community towards an end to police violence — a future of safety and equitable outcomes for all people in Minnesota. As a collective, one of our foremost commitments is to community. During this time, we have individually and collectively taken action in support of community organizations dedicated to police divestment, resource distribution, and systemic change. We'd like to encourage supporting these local organizations as well — if you're in the financial position to contribute, monetary donations are a great way to help, but there are so many ways to get involved!
Reclaim the Block has prepared a great resource document on where to direct funds, attention, and support in the Twin Cities area. TCCC encourages you to connect with this resource, as well as the following organizations and initiatives, many of which are Black-led:

Black Lives Matter
Communities United Against Police Brutality