Deadline Extension: WCD 2020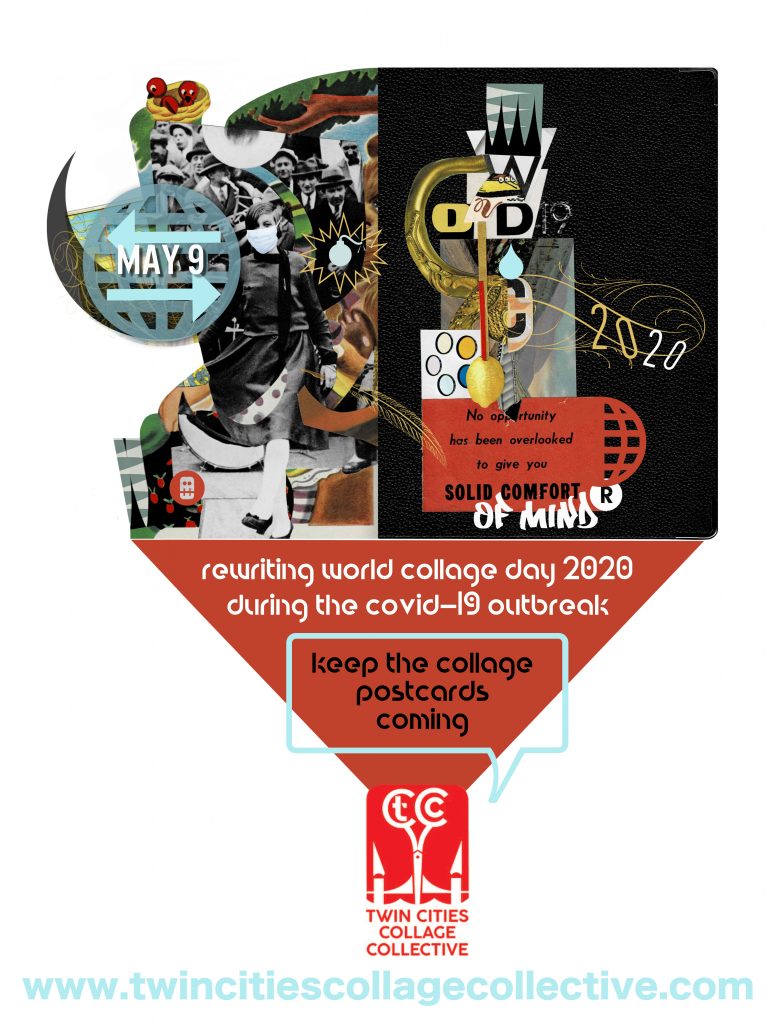 Hello collage friends! Here are a couple of brief updates regarding our World Collage Day 2020 call for submissions:

Because things are frequently changing with the COVID-19 pandemic, we have made the decision as a collective to celebrate World Collage Day 2020 online by hosting an electronic exhibition of the collage postcards we have been receiving in celebration of World Collage Day 2020.

Additionally, we are extending the date for our open call for World Collage Day postcard submissions through the end May 2020. Submissions should now be postmarked by May 31st, 2020. Specs and other information can be found here.

Please continue sending submissions to the following address:
Edited 6/5/2020: The post office where Allison's box was located was destroyed by fire. Stay tuned for an update.

These collages will be publicly physically exhibited in the future at an undetermined time and location in the Twin Cities, Minnesota.
Originally, we had plans to have two shows in Minneapolis celebrating World Collage Day 2020 — one exhibiting TCCC member work, and another showing the submissions we had received for our open call. We will work to reschedule both of these shows, as well as organize another collage gathering,when it is safe and advisable to come together.
We have received so many incredible artworks for this project and we cannot wait to share them all with you!

Take care,
Twin Cities Collage Collective