WCD 2020 Open Call Update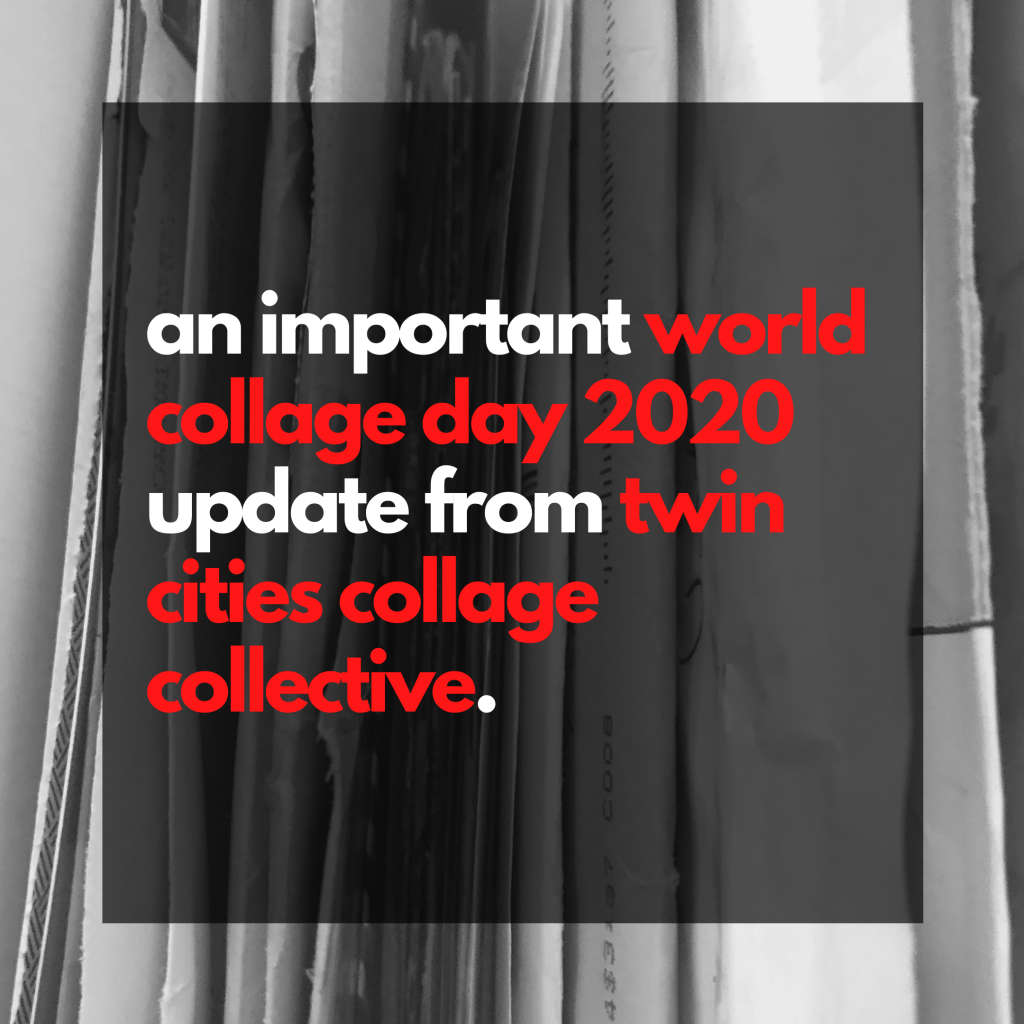 Hello, collage family! Here's an important update about our open call for collage submissions for World Collage Day 2020.
There have been some changes to the details for our open call, but the project will continue. All submissions should be sent to:
Twin Cities Collage Collective
c/o Allison Anne
P.O. Box 2319
Minneapolis, MN 55423
USA
Over the weekend, we learned that Boneshaker Books, a social justice-centered, community-focused, volunteer-run bookstore in Minneapolis, was closing effective immediately. Boneshaker Books was our base of operations — their free community room was an incubator for our group and countless others, and housed many important initiatives such as the Women's Prison Book Project. The closure of the bookstore is deeply sad, and a huge loss for our community. We met there monthly, held many collage events there, and hung a robust showing of collage work for World Collage Day 2019 in their community room. Boneshaker will always be TCCC's home.
Boneshaker Books is also where we were planning to have our upcoming World Collage Day international group show. We are actively seeking a new home for this show, and we are confident a venue will be found. TCCC has received all manner of amazing collage work from across the globe, and we are so excited to share it with our local community and beyond.

Please continue to send in works for the show, but note the updated address. Collage submissions already sent to Boneshaker's address will be forwarded safely and picked up in time for the show.