Casual Collage Gathering: January 2020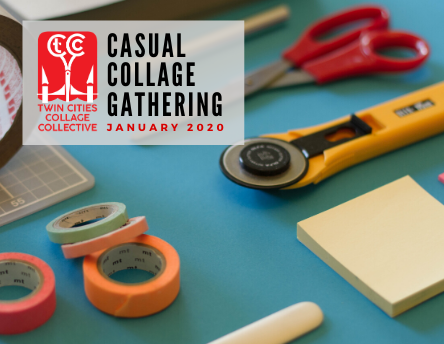 Join members of Twin Cities Collage Collective on Monday, January 20th from 6pm-9pm for a casual evening of collage-making. This is intended to be a loose, free-form session for folks to socialize and work on collage.
✂️ Free
✂️ All ages & skill levels welcome
✂️ Some materials provided, but feel free to bring your own too!
For more information about the event and to RSVP, visit our Facebook event.