Published Work:
Recent published work by members of Twin Cities Collage Collective includes one piece by Ben DiNino in the fourth issue of Oltre Paper Collage Fanzine and four pieces by Allison Anne in the third issue of the digital collage publication Exhibit C.
Shows and Exhibitions:
Allison Anne and Madeline Rose each have one piece of collage work on view as part of the MN Mini Tubes show at Legacy Glassworks in Uptown Minneapolis.
This group show features work from 50 glass artists and 50 visual artists — all from Minnesota! It opens on Friday, January 31st at 6pm, and will run for several weeks into February.
Opening reception:
Friday, January 31st
6pm-10pm
Legacy Glassworks
2928 Lyndale Ave South
Minneapolis, Minnesota 55408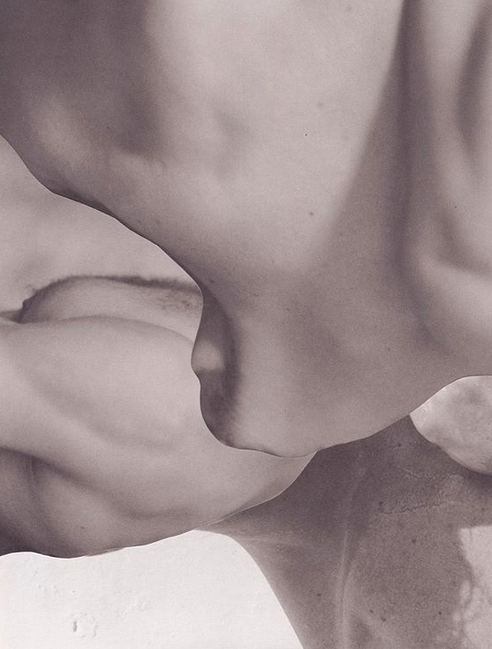 Ben DiNino has one collage entitled "Undulations" in the 25th Arts North International show at the Hopkins Art Center from January 9th to February 15th, 2020.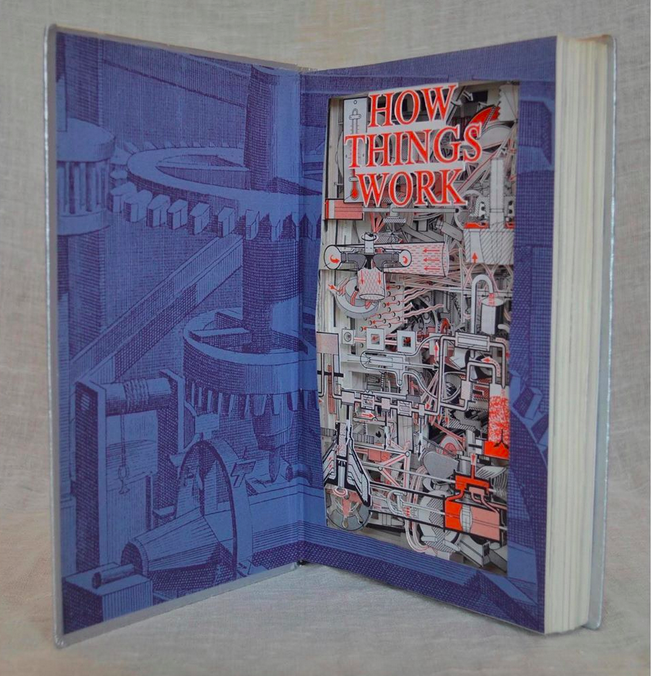 Ben also has one book piece – "How Things Work" – in the HeArt of the Book show at Artworks Loveland in Loveland, CO from February 14th to March 29th, 2020.

This piece was also recently selected to be part of the Minneapolis Artist Wrap series. This public art initiative wraps artists' work around utility boxes in the city using the same vinyl adhesives used in advertisements on buses.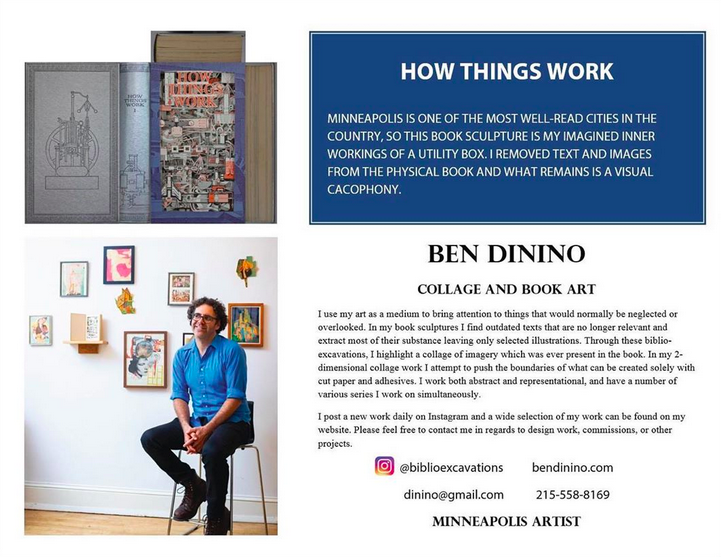 Allison Anne has five pieces of paper collage at Sure Space Gallery alongside 24 other emerging artists. This exhibition is a benefit for Sure Space. Opening Thursday 2.20.2020 at Sure Space, 1506 Como Ave SE, Minneapolis and will be on view through 2.23.2020.