Join us on July 29th at Boneshaker Books for a casual evening of collage! More details available here.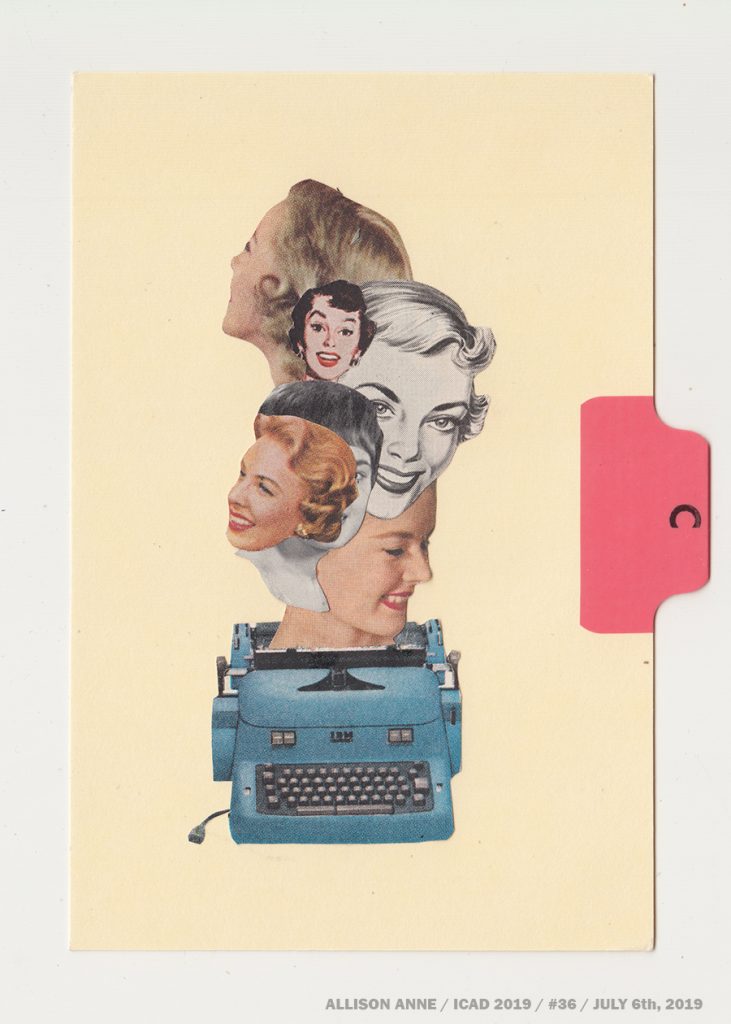 Allison Anne is participating in Index Card-a-Day 2019, a daily project using index cards. Their work is posted daily — check out the #aaicad19 hashtag on Instagram to see the project.
Ben DiNino has several things happening this month:

The July 2019 cover of The Growler Magazine features work by Ben. There's also a wonderful piece about him in the issue.

From 7/10 to 7/14, he will be attending Kolajfest in New Orleans, Louisiana.

From 6/14 to 7/13, one of Ben's collages is being shown at the Brooklyn Gallery in Brooklyn, New York.
Additionally, there are works by two members of Twin Cities Collage Collective on display from 6/20 to 8/11 at Concord Center for the Arts in Concord, MA as part of the Unfoldingobject show. Both Ben DiNino and Nate Stromberg have pieces in this show, so be sure to check it out if you're in the area!