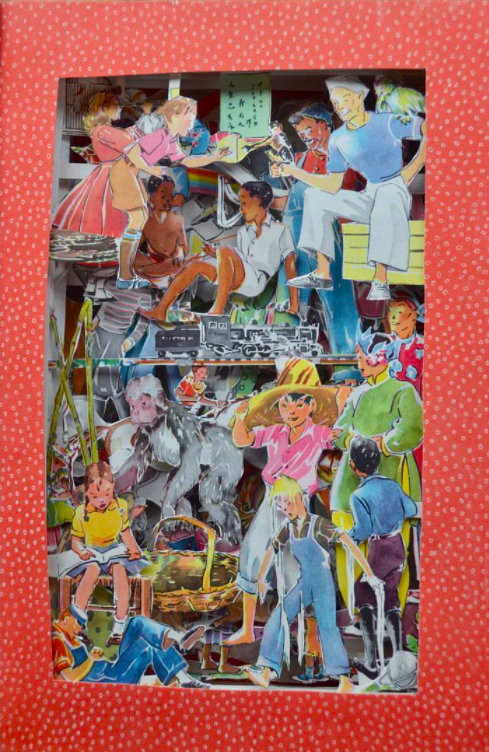 Works by member Ben DiNino can be seen at three different locations across the U.S. this month:

3 book pieces ("Science Experiments With Air", "Luck & Puck", & "Making of a Quagmire") in a show called "Bookish" at the Hive Art Space in York, Pennsylvania from 4/5 – 4/27.

1 book piece ("The Physical Sciences") in the "Art at the Center's 2019 National Juried Exhibition" at the Tomahawk Ridge Community Center in Overland Park, KS from 4/5 – 6/2.

1 collage piece ("Veiled") in a show called "SHAME" at the Hera Gallery in Wakefield, RI from 4/6 – 5/4.

•••

Nate Stromberg has one piece in the show "Cut & Paste" at the Rochester Contemporary Art Center in Rochester, NY from 4/5 – 5/10.